The following authors publish with Hoosier Chapter Books.
Kenny Kings

Kenny Kings writes chapter books for kids. After writing stories for his nieces, and nephews, he's finally been convinced to publish some of them. He is currently an author working with Hoosier Chapter Books.
---
Ezra O'Henry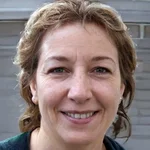 Ezra O'Henry has written short stories, projects, and poetry since she was a child. She was a huge fan of the school library and the many creative books and activities within. Ezra is happy to be working with the Hoosier Chapter Books team.
---
Esther Williams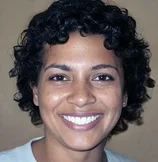 Living in Indiana has made Esther Williams a big fan of corn, basketball, and books. Literature has always been one of her favorite subjects, and she is happy to be one of the contributors at Hoosier Chapter Books.
Kathy Stone

Kathy Stone has been in love with words (and books) since she was a child. Kathy's favorite books growing up were from the Sweet Valley High series, Nancy Drew, and the Goosebumps series. She loves words and reading and is happy to be a part of the team.
---
Heidi Jiang

Author Heidi Jiang discovered her love of reading at an early age. She's a big fan of the Wimpy Kid series and any book with a dog on the cover. She currently resides in Indiana with her husband, a dog named Lucky, and a cat named Oliver.
---
Ajay Patel
A lifelong fan of fiction, Ajay Patel has always been an avid reader. Growing up, he was a big fan of the Harry Potter series and always looked forward to the next book release. He enjoys Stephen King, John Grisham, and Orson Scott Card. Ajay dreams of being a successful writer and having his own series.