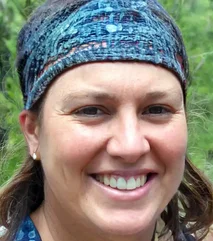 Kathy Stone has been in love with words (and books) since she was a child. Kathy's favorite books growing up were from the Sweet Valley High series, Nancy Drew, and the Goosebumps series.
Those books gave her a love of reading and writing, and one day she would love to pass that on to others through her own chapter books.
Kathy has been a part of the Hoosier Chapter Books family for a little more than a year and has loved every minute of it. She is a mother of one and is living in Indianapolis, IN.
Kathy loves a good book, loves a good laugh, and loves to see the smile on a child's face when they read a good book.
Latest Blog Posts by Kathy Stone
Navigating new landscapes with toddlers in tow can be as much an epic tale as the most gripping storybook adventure. For the literary parent, the key to harmonious travel lies in a well-packed bag of narratives and a sprinkle of ingenuity. "Traveling with Toddlers: A Survival Guide for Literary Parents" aims to equip you with …
Read more