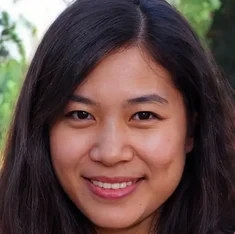 A native Hoosier her whole life, Heidi Jiang discovered her love of reading at an early age. She's a big fan of the Wimpy Kid series and any book with a dog on the cover. In all seriousness, she loves reading just about anything – including the back of cereal boxes.
She currently resides in Indiana with her husband, a dog named Lucky, a cat named Oliver, and a couple children rapidly heading toward being teens. She is looking forward to writing several middle grade chapter books and helping make the Hoosier Chapter Books blog a very special place.
Over the years, Heidi Jiang has been a book reviewer, freelance copy editor, editor at a small publishing company (Muncie Free Press), and executive editor at her school's literary magazine. She built her writing style on her love of reading and her love of editing.
By working with the Hoosier Chapter Books team, Heidi hopes to show kids that reading can be fun, books can be funny, and that anyone can be a writer.
Latest Blog Posts by Heidi Jiang
Hard to Find Toys 2023? The Holiday Toy Rush: What's Flying Off the Shelves Every holiday season brings with it a frenzied hunt for the year's most coveted toys. Whether driven by viral TikTok reviews, influential YouTube unboxings, or simply good old-fashioned word-of-mouth, certain toys rise to the top of everyone's wish list, making them …
Read more