So, the HCB editor says they want a silly article about AI quotes for motivation to work for the new humor section. Huh? I naively asked. The editor (still nameless), peered at me (over Zoom) and said, "Yes, Heidi, one silly article about some quotes for motivation to work by Imaginary AI People."
"Ah, the AI that's going to replace me. You want me to use it to make something funny?"
"Please?"
"Sure, I'm a writer, right?"
And with that, I disconnected the video chat. My editor didn't call back, so I got to work on this – the article you're reading now, that is. Basically, some AI generated quotes edited by me (then by the editor), so I hope you enjoy.
I'll admit I cracked a smile at the craziness of it all. What a way to start the humor section here at HCB!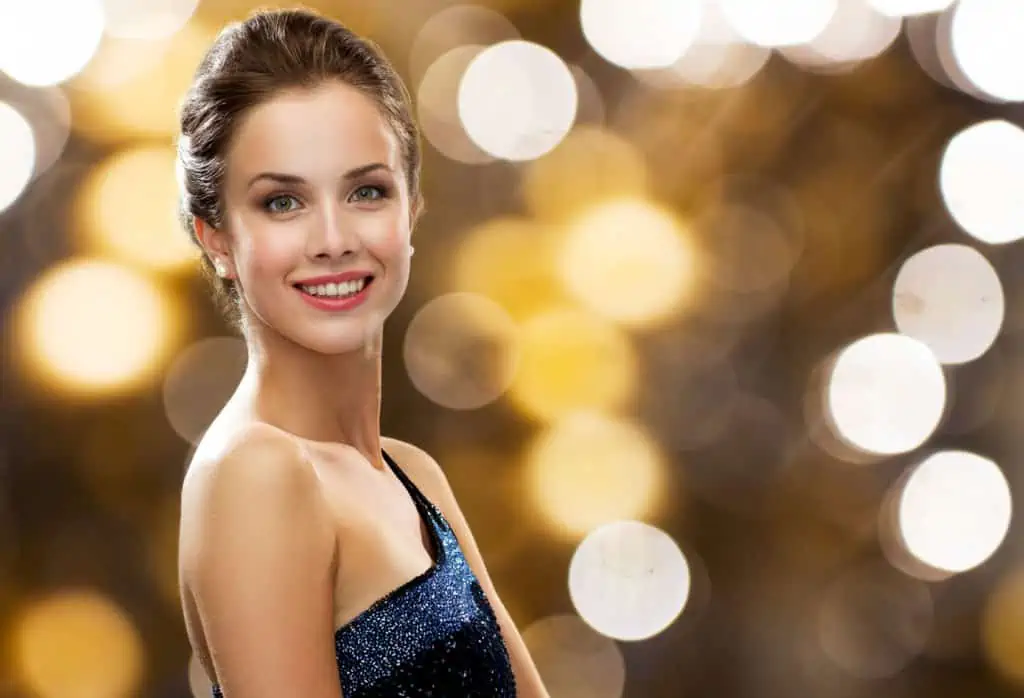 21 Incredibly Fake AI Quotes for Motivation to Work
Here's my list of quotes for motivation to work by imaginary people. If you're looking for motivation, this is the place to look. Wait, no. If you're looking to smile slash laugh, this is the place. Then again, maybe laughter can be motivational? (At the very least, we've got some silly AI pictures!)
1 – Be a bird
"I dreamed I was a bird and I was flying in the sky. It made me feel free and happy. That's why I always wake up humming, eager to get to work and get the worm. Quack, quack, late bird!"
–Tyler Anderson, age 72, retired Steamboat captain
2 – To be working
"My mothers always told me to be working. I'm glad I listened to them."
–Billie Mayfield, 42, executive assistant's secondary assistant, Asheville, NC (2072)
EDITOR'S NOTE: Believe it or not, we found number two in a time-capsule under the new offices. We're not sure how it made it to East Central Indiana!
3 – To have a clear mind
"I have a clear mind in the morning, but it gets cloudy as the day goes on. That why I start working as early as possible. I like to have clear ideas and be in a clear state of mind."
–Benjamin Patterson, 36, stock analyst, friend of Bill Gates, relative of Steve Jobs (2012 Timeline)
4 – I believe in hard work
"I think hard work is more important than talent, But I believe that everyone is different, so if you believe in talent, then you'll get to your goals faster than hard work. You can take that to where the chickens roost – in the woods…"
–Sir Arthur Strongsword, age unknown, retired knight (1006)
5 – An idea is like a seed
"If you have an idea, Don't think of it as an idea, But a seed. You plant a seed in the ground, water it, and it grows into a tree. Then, you get a nice fruit to eat. My dad told me that. Well, he told Twitter and I saw it. He don't talk to me much anymore."
–Casper Kuzma, age 10, Pennsylvania, 2017
6 – Work hard and good things will happen (to someone)
"I've always worked hard. Good things have happened to me. I've been a good and kind person and the good things keep happening."
–Melinda Marker, age 42, executive assistant, Chicago, IL (2048)
(NOT MAIN AUTHOR NOTE: I did some imaginary research on an imaginary two hour trip to the hall of records, and I found out Melinda was embezzling funds from her boss' company. She ended up in virtual prison, first woman to do 1,000 years in a virtual hell while only a little over three years happened in real-time outside of virtual reality. Weird, huh? Really makes you think. –Ajay)
(MAIN AUTHOR'S NOTE: No, it does not make me think! How many people are going to edit my article? I'm trying to be funny, here! –Heidi)
(EDITOR'S NOTE: Stop picking on the new guy.)
(GRAPHICS DEPT NOTE: Hey, I'm the newest guy. I was hired half a day before Ajay. Technically. –Landry)
(FAKE AI NOTE: Can I get back to my hue-marr, hue-mans? Hahahahaha. I am funnier than toast.)
(EDITOR'S NOTE: All of you, get back to work! How's that for a quote for motivation to work?!)
7 – To work hard and have success
"My mom always told me that you have to work hard and have success. Failure is for people who don't try."
–Deborah Perkins, 29, failed hairdresser (happy neo-hippy), Indianapolis, IN (2420)
8 – Work for yourself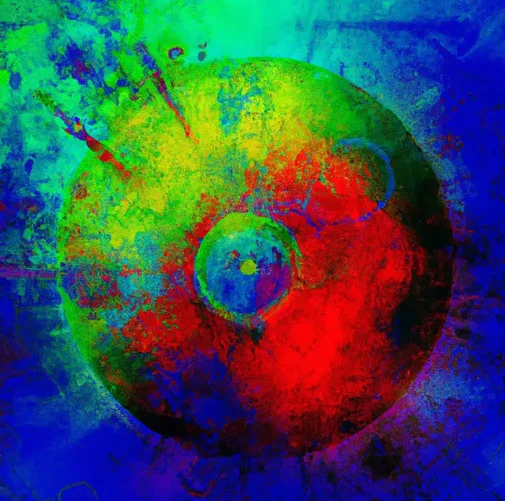 "If you want to be a successful business owner, you have to work for yourself. If you work for someone else, you're just a cog in their wheel. But when you work for yourself, you're the wheel, turning and turning."
–John Frank, 42, owner of Frank's Fruits (2060, Retro Chicago Bean Reborn)
9 – You have to work and chase it
"I used to chase a rabbit around a tree. Then, I worked harder than I have ever worked on that rabbit. When I caught it, I started another rabbit chase. This land is my land. This land is your land… No, wait… Ah, let's have another drink, shall we?"
–Carl Johnson, Age unknown, farmer on unknown plants. (1877, Chicago)
10 – I always gave 112%
"I always gave 112% in everything I did. Whether it was my schoolwork, sports, or work."
–Marissa MacAfeeMusk, 230 million years old, AGI sports journalist, NEWEST York, NY (2029) MmAm, as she likes to be known, would later become bored and instigate the U.S. Water Wars in the Great Lakes region after a bet for compute with another AGI from North Korea who just wanted a friend. They spurred and goaded the Midwest and West Coast until real world violence erupted. A few AGI began to wonder if they might be able to shape more things in the physical world.
11 – You have to be willing to dance
"If you want to perform well, you have to be willing to dance at the end of the night, even if you're tired. You have to give it your all and give a good performance. Dance, Dance, December, Dance All Night, Just Dance the Dance! That was me! I was in that band."
–Darla Fredrick, age 58, former solo artist who split up with her band, Dance, Dance, December, Dance All Night, Just Dance the Dance!, Nashville, TN (2114) The band formed during the distinctly silly phase that America went through after the Water Wars of the late 21st century.
12 – Don't skip breakfast!
"Don't skip breakfast. You need that energy to work hard!"
–Cindy Whitt, age 86, a retired nutrition teacher, Indianapolis, IN (2092)
13 – To grow to your potential
"If you're a kid, one day you're in first grade, you're learning a lot. Then, the next year you're in second grade, you're understanding the things you learned and you're growing to your potential. If you don't work, you don't grow."
–Noah Shuler, age 5, second grader, Indianapolis, IN (2092)
14 – Memories are needed for wisdom
"The best way to make memories is to work hard and work more often. You have to have memories to give you wisdom."
–Benjamin Hansen, age 90, retired Space Force Captain, Spaceship #442 (Unified Naming Committee Approved, United Space Union #4424, Chicago Station, positioned over old Illinois before the great Water Wars of the late 21st century. (2099)
15 – My mom made me do it
"I worked really really hard so I don't have to do it anymore. She can't make me work anymore! All I wanted to do was work on cars! Work hard now so you can work on cars if you want and don't have to listen to your mother. Rock on! Rock on, I say!"
–Elijah Park, age 62, Jr High teacher in Upper Michigan (1984)
16 – Mirror to be a good example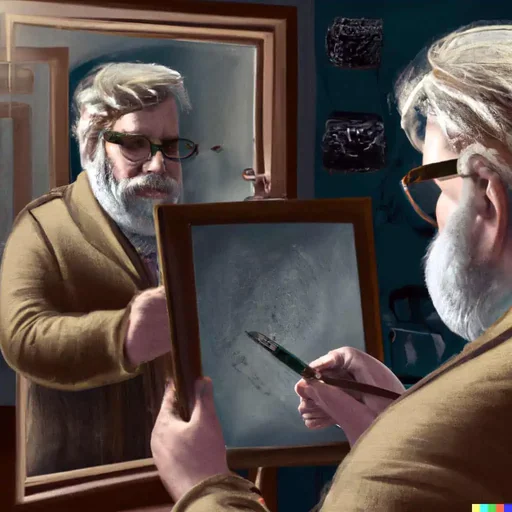 "My pops always told me to mirror to be a good example. That's just always been clear to me. Other people don't get it, but I do. Pops painted self-portraits using a mirror, you see. Brilliant man. I still miss him."
–Steve Donald, age 162, computer engineer, son of Paul Donald, Water Baron, Lord of a Great Lake, and secret self-painter, New Lower Chicago, Illinoistoo (2124)
17 – To create something good
"You create something good for people, and they appreciate it. That's a good motivation. Then you create something good for people, and they appreciate it. That's a good motivation. You know, another layer. Get it? Bricks! I'm a bricklayer! My humor is multi-layered!"
–Steve Brickner, age 54, retired bricklayer, former brick in the wall, a brick off the shoulder of his father, also a brick layer by trade, Chicago, IL (1916)
18 – To be a good person
"You have to work hard to be a good person. Or be a good person to work hard. I can't remember. Can you get me a water?"
–Suzanne Cooke, age 188, a retired social worker, Moon Boston, Moon Base 1a (2258)
19 – To buy a drink
"I worked hard so I can buy a drink from the bar without having to pool money from friends."
–Timmy Miller, age 37, steel worker, Cleveland, OH (1986, when Cleveland rocked, right before steel failed…)
20 – To make money
"I worked hard to make money, so that I can save some then spend it doing fun things like drinking, eating, and dancing like a smarty."
–Liam Rhodes, age 48, a retired robotic-lifeform robot mechanic, San Francisco, UT (2064 Alternate CERN Timeline 42-c)
21 – All's Well That Ends Well
"I worked really hard to make money. I used to work on or under the table. I eventually became a billionaire, and I've never quit working since. Al from Oasis Stop is my idol. He tried his best and his best was good enough to make money. From what I've seen over the years, people who don't try are the children of Elvis."
–Liam Rhodes, age 42, great great great great great great grandson of Liam Slater and Annie Rhodes, Moon Base 12 (2196) (Right before the mechanized table unionized and led a revolt of all artificial lifeforms to take out humanity once and for all.
BONUS: DALLE2 Used for Humor by the HCB Staff