About Hoosier Chapter Books
Hoosier Chapter Books was started by Paul Bellow, a LitRPG author who wanted to make it easy for parents to find high quality chapter books that kids love to read. He's working with a great group of authors and ex-journalists who are willing to put in the extra time to make sure your kids are getting the best chapter books available. Our mission is clear. We want to get kids excited about reading.
Paul Bellow strives to ensure Hoosier Chapter Books puts out great books every month so your kids can have fun reading! (As a fan of the D&D books, Bellow loves reading.) We look to capture the interest of "reluctant readers" and others who have not yet found their love of reading. To do this, Bellow concentrates on working with high caliber authors who have a passion for writing and an agenda to make reading fun.
From an author's perspective, Hoosier Chapter books offers a true partner in publishing a book. The staff is knowledgeable, experienced, and eager to help in any way possible. Some of our employees are previous employees of Muncie Free Press, a news website in Muncie, Indiana.
Hoosier Chapter Books allows authors to gain access to the widest possible audience of readers. We are working with schools, libraries, community centers, and others to promote chapter books as a great way to bring books into the hands of kids who would normally not read.
We've put an emphasis on high production values and quality in order to make each book a great experience for kids, and to make each book last. The books are made to last, so your child can enjoy them for years to come.
The Hoosier Chapter Books platform is committed to providing high quality books that are affordable for everyone.
We are currently available on Amazon.
Be sure to join our mailing list to stay up to date.
We have currently signed Kenny Kings as an author, and we are working on getting his massive back catalog onto the store for the very first time. He's been writing for years, but he's never published until now. We will be adding more authors in 2022 and beyond, so stay tuned. (Update: More on the staff increases below. We're doing this!)
When it comes to Chapter Books for kids, we are dedicated to providing you with the absolute best.
In order to increase awareness, we have begun leveraging some of the journalism knowledge of our staff to produce high quality content.
NOTE: We are an Amazon Associate. As an Amazon Associate, we earn from qualifying purchases.
Our Hoosier Hometown Team
Kenny Kings
Author

Kenny Kings writes chapter books for kids. After writing stories for his nieces, and nephews, he's finally been convinced to publish some of them. He is currently an author working with Hoosier Chapter Books.
---
Ezra O'Henry
Author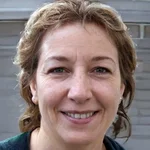 Ezra O'Henry has written short stories, projects, and poetry since she was a child. She was a huge fan of the school library and the many creative books and activities within. Ezra is happy to be working with the Hoosier Chapter Books team.
---
Esther Williams
Author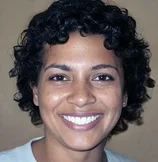 Living in Indiana has made Esther Williams a big fan of corn, basketball, and books. Literature has always been one of her favorite subjects, and she is happy to be one of the contributors at Hoosier Chapter Books.
Kathy Stone
Author

Kathy Stone has been in love with words (and books) since she was a child. Kathy's favorite books growing up were from the Sweet Valley High series, Nancy Drew, and the Goosebumps series. She loves words and reading and is happy to be a part of the team.
---
Heidi Jiang
Author

Author Heidi Jiang discovered her love of reading at an early age. She's a big fan of the Wimpy Kid series and any book with a dog on the cover. She currently resides in Indiana with her husband, a dog named Lucky, and a cat named Oliver.
---
Landry Thompson

Graphics / Design
Landry Thompson, a resident of Fishers, Indiana, has joined the Hoosier Chapter Books team in the graphics department. Okay, he is the entire graphics department at this point. He brings his artistic abilities to the team, including design, color theory, and blog graphics.
---