Looking for the best picture books most loved by kids and parents? You've come to the right place! I've got several picture books that both children and their parents will enjoy. Ready to get started? Let's go!
Best Picture Books Most Loved by Kids And Parents
The Carrot Seed
If your child has ever been told he or she couldn't do something this book will show them how to gain a resilient mindset. Even when the carrot seed was too small to be real and was told over and over it was impossible he kept believing in himself.
This beloved classic celebrates believing in yourself when everyone else isn't! It's available in several formats including paperback, hardcover, and as a picture board book. This is a wonderful book for developing a growth mindset.
Charlotte and the Quiet Place
This book is a great one for experiencing mindfulness before bed. Children who often have trouble calming down at bedtime will be able to connect with Charlotte and her name. This book is also great for anyone who's ever struggled with anxiety or sensory issues.
I also love it for helping children to take ownership of their emotions. The illustrations are beautiful and it's a great book to add to the night routine.
Overall, this book is a terrific way to teach self-care and mindfulness.
Duck for President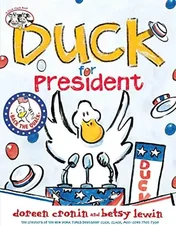 This picture book for kids is so funny. It doesn't matter what political party you follow. This book leaves room for all sorts of interpretations about the importance of finding a leader who stands for something.
This is a great book for teaching kids to think critically about their world and the people in it. A great addition to your home library. The illustrations are gorgeous, too!
The plot is easy to follow. It is about a duck who wants to be president. But he discovers that hard work is involved in the job, so he decides he would rather be a regular duck again.
Mrs. Biddlebox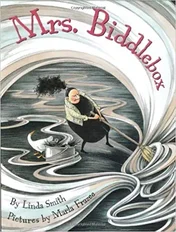 This picture book is a wonderful tool for helping children learn to respond to feelings in a healthy way. It's also a great book for learning how to deal with change and adapt to new situations. Children who struggle with being upset will be able to connect with Mrs. Biddlebox and her situation.
The art is amazing and will make your kids smile. This book is a great addition to the home library. While it might be hard to find a copy of this picture book for kids, you should be able to track one down in good condition at a reasonable price.
The Rabbit Listened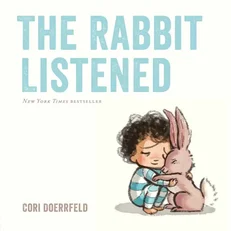 This picture book for kids is about unconditional love. It will help children learn about expressing love and showing care for someone who is upset. The illustrations are amazing and the message is clear. This book is a fantastic tool for helping your child develop emotional intelligence.
It shows that people need to know they are loved and accepted no matter what. If your child has a hard time understanding the emotion of love, they will be able to connect with the characters in this book. It's a great addition to the home library.
Ten Little Fingers and Ten Little Toes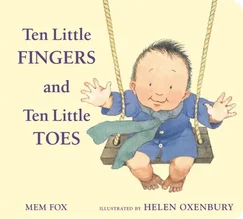 What a fun and informative book! Your children will love learning to count in this awesome illustrated story! The rhyming text also helps your little ones to learn to read.
The simple text gives you a great opportunity to learn to count in different languages. This book is a lovely addition to the bedtime story routine.
It's a wonderful book! Buy now at Amazon!
More Great Picture Books
If you want even more great picture books for kids, be sure to bookmark this website. As an author, I know the importance of reading, especially for young children.
Picture books are a great way to get kids to love reading at an early age. With a bit of luck, this interest in reading will last a lifetime.
Thanks again for reading my list, and I hope to see you again soon.