I love movies. One of my favorite sub-groupings of movies? Definitely classic Christmas movies. This is because I have so many fond memories of watching some of these movies with my family during the Christmas season.
I was fortunate to grow up in a family that really loves Christmas, even if we don't all celebrate the same way. Watching classic Christmas movies together is a great way to come together as a family.
Now that I'm grown up and raising my own kids, I love sharing these classic Christmas movies with them. You can find them almost anywhere online, so there is no reason to not watch them again.
With all that out of the way, let's get to my list!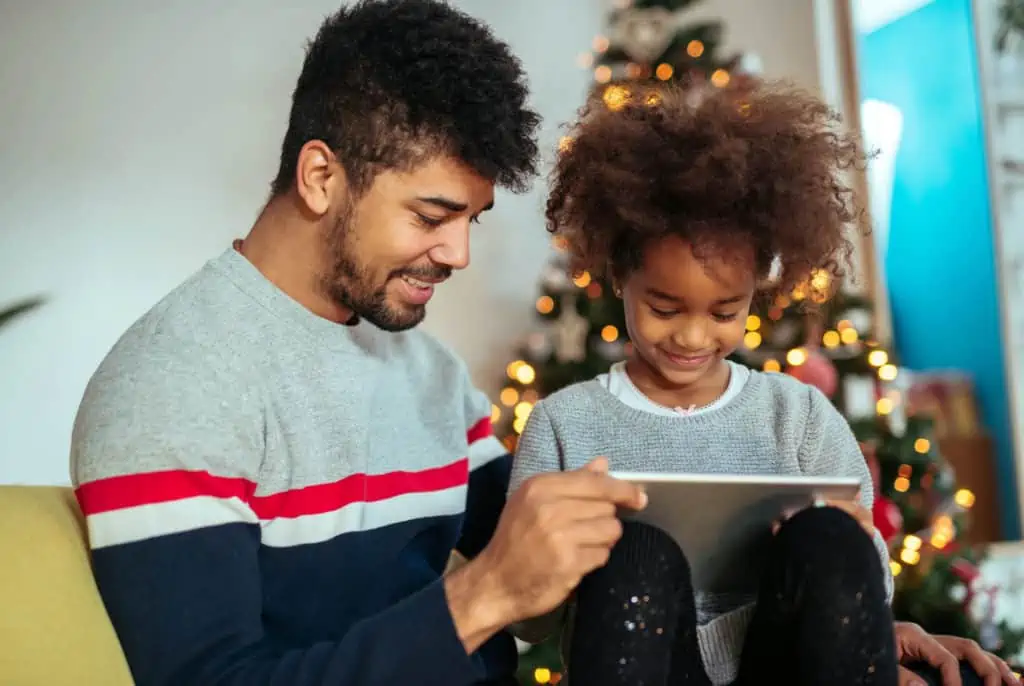 12 Best Classic Christmas Movies
Here's my list of the 12 best classic Christmas movies. Some of them may not be officially considered "classic" movies, but they are all classics to me. I'm only going with movies before 2000. That's pretty much my entire criteria for "classic," just so you know.
---
1 – A Christmas Story (1983)
Just in case you have been living under a rock, this movie is awesome. It is a staple of the Christmas season and a classic in my book. I think it's the best movie ever made about a kid who wants a Red Ryder BB gun for Christmas.
The movie follows Ralphie Parker and his quest to get that BB gun under the tree for Christmas. Ralphie and his brother, Randy Parker, get into all kinds of shenanigans while trying to stay one step ahead of their parents, bullies, and a flag pole.
I've seen this movie so many times that I know all the lines. Did you know it's set in Indiana but the downtown scenes were filmed in Cleveland, Ohio? The house from the movie is actually a tourist attraction in Cleveland.
---
2 – National Lampoon's Christmas Vacation (1989)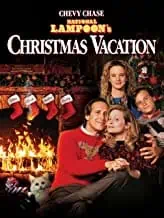 Chevy Chase stars in this classic movie about the Griswold family – and their Christmas of disasters. It's basically a fun take on the perfect family Christmas. In the movie, Clark Griswold spends Christmas with his family in a home that isn't quite ready for the holiday.
The house is a mess. There's no tree, no lights, and they're out of the Christmas cards that Clark's company is expecting. Clark's brother, Eddie, and his family show up and the family just can't catch a break.
All of this comes to a head when Clark attempts to use his Christmas lights to get back at the neighbor. No spoilers! This movie is just a must watch. It's wholesome, funny, and just a Christmas movie classic.
---
3 – A Charlie Brown Christmas (1965)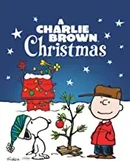 This is one of those classics that has stood the test of time. It's a Charlie Brown Christmas is a Christmas classic because we all watched it over and over on our favorite VHS tapes.
This special is about a boy named Charlie Brown. He is dealing with the pressures of the holidays, trying to find the meaning of Christmas, and just trying to do a good job being a friend. When it comes to classic Christmas movies, this is high up on my list for a few reasons. I think most of it is nostalgia, but that's okay with me.
Charlie Brown and his friends are dealing with their own issues during the holiday season. This classic, though made in 1965, is still watchable today, especially if you're feeling like a kid again. Every time I watch it, I'm reminded of a time when I was young, hopeful, and believed in the magic of Christmas.
---
4 – Miracle on 34th Street (1947)
This is a classic movie starring Edmund Gwenn as Kris Kringle, who is possibly the best Santa Claus ever. He is a man who believes in Santa Claus, but he is also a man who has a job playing Santa Claus for Macy's on 34th Street during the holidays.
The movie is about a young girl who claims that Kris Kringle is the real Santa Claus. The girl's mother isn't quite as sure, but she's going to have to be convinced by the public to keep Kris' job at Macy's.
This classic Christmas movie is silly and fun. It's a little bit of everything, but it still holds up after over 70 years.
---
5 – A Christmas Carol (1951)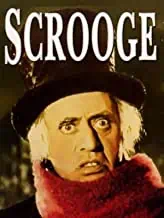 This movie is a classic Christmas movie because it is an adaptation of the Charles Dickens novel of the same name. The movie stars Alastair Sim as Scrooge, a miser and old curmudgeon who is given the chance to see what his life would have been like if he had given in to his better nature.
While in black and white, the movie is a classic and doesn't feel dated. It has a great cast, with Kathleen Harrison, Mervyn Johns, Peter Bull, Carol Marsh and Michael Hordern as Jacob Marley.
Overall, I think this is an all-time Christmas classic that holds a place in most hearts, whether or not you've read the story. The next movie on my list is the same story, but it's probably my favorite, even more than this one.
---
6 – The Muppet Christmas Carol (1992)
This is a Christmas classic because it's just a great adaptation of the Charles Dickens' novel of the same name. I'm a huge fan of the Muppets. I grew up watching the original Muppet Show, and my family watched a Muppet Movie every year on Christmas day.
This adaptation of A Christmas Carol is a great way to introduce a new generation to the classic story. It's one of the few classic Christmas movies that has earned a spot on my list of all-time favorite movies.
Overall, it combines humor, love, and heart in a way that helps to capture the essence of the holiday. If you haven't watched this one, you really need to give it a shot. Even if you've never watched the Muppets before, you'll feel like a kid again before the movie is over.
---
7 – It's a Wonderful Life (1946)
The first time I saw this movie it made me cry, and I wasn't even a kid. I remember watching it with my dad and I was just so amazed at the story that I couldn't hold in my tears.
It's a Wonderful Life is about a man, George Bailey, who is facing bankruptcy. He's asking himself, "What would life have been like if I had never been born?" He stumbles upon the answer to that question.
It's a wonderful story (no pun intended, I swear!), and it proves that believing in yourself and making a difference in the world are the most important things you can do. This is one of those movies that you can watch every year and somehow enjoy it just a little bit more each time.
---
8 – Home Alone (1990)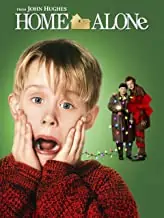 This is not your typical Christmas movie, but it is a Christmas classic for a lot of people. Kevin McCallister is a kid who is accidentally left behind when his family goes on vacation. He is forced to defend his home with booby traps when a pair of burglars come to burglarize his house.
There are just so many elements of this movie that are classic: The spoofs on action movies, the hilarious interactions between the burglars (Joe Pesci and Daniel Stern), and even the way Kevin gets revenge on the bad guys.
You just can't beat this classic movie when it comes to a New Year's Eve viewing. It just never gets old.
---
9 – Scrooged (1988)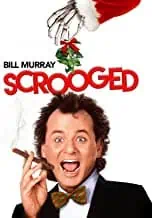 I had to include this one on the list of classic Christmas movies because it's just soooo good, and it totally makes me think of the holidays. It's a comedy, but it is also a perfect Christmas movie.
This movie stars Bill Murray as an egotistical TV executive named Frank Cross who is getting nothing but the worst Christmas cards from his friends and family. He is visited by the ghost of Christmas past, present, and future to show him the error of his ways.
Somehow, though, his friends and family still manage to surprise him at just the right moment, and the lesson he learned was all for the best. Bill Murray is great in this movie and it's just a fun watch every time. Great take on the classic story.
---
10 – Meet Me in St. Louis (1944)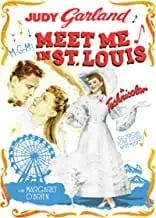 This classic musical stars Judy Garland and it has a lot of musical numbers to keep you entertained. It's a story about a family in St. Louis in the year 1903 through 1907. The family is preparing for a new baby, while the dad is preparing for a promotion.
The family is worried about the future and what it will mean for them and how life might change. It's a great story and it has a lot of heart. Only part of the movie takes place during Christmas, but (no spoilers!) it's a big part of the movie.
Overall, it's a wonderful look at family during the holidays and how life has to go on no matter how much time you have together.
---
11 – Prancer (1989)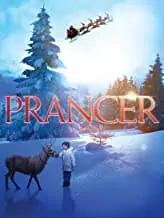 Do you ever feel like you need a little more Christmas spirit in your life? This is the movie for you. Prancer is about a little girl who stumbles upon a wounded reindeer and she has to nurse him back to health. This is a poor girl who needs a miracle to help her family, and she might just get one.
This movie is a little bit on the cheesy side, but it has a message that everyone can take to heart, especially during the holidays. Overall, it's just a fun watch and it will give you a little pick-me-up when you need it or transport you to a time when Christmas was a little bit simpler.
Overall, I think Sam Elliott and the young girl who played his daughter did a great job of portraying their characters and making the story feel more tangible. This movie also has a great cast, including J.T. Walsh and Priscilla Pointer.
---
12 – Frosty the Snowman (1969)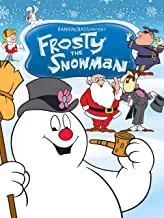 This is another cartoon classic. It's one of those cartoons that you can watch every year and still enjoy it. The story is about a snowman who comes to life and goes on an adventure. His adventures include a brief interaction with a gang of bullies and more.
The animation isn't as great as some of the cartoons of today, but it's still a classic that holds up after all these years. This is mostly due to the writing. While simple, it's a story that everyone can enjoy. The kids will love the adventure and the adults can appreciate the heart of the story.
It'll make you want to believe in magic. This is one of those cartoons that comes on in the middle of the night, but you can't change the channel because it's just too good. You might as well just wait until it's over. That's what classic Christmas movies are all about if you ask me.
---
Best Classic Christmas Movies: Conclusion
I hope you enjoyed our list of the best classic Christmas movies to watch this holiday season. I remember watching all of these movies as a kid and enjoying them, and it was tough to narrow down the list to just 12!
If you enjoyed this list, please be sure to share it with your friends, family and followers. We'll be writing more movie recommendation lists in the future, so keep an eye out.
I hope you have a Merry Christmas this year and a Happy New Year!
Happy Holidays!